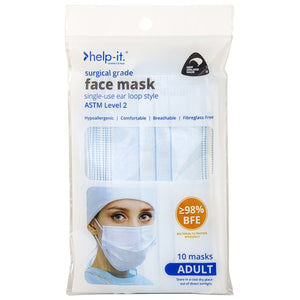 These face masks are made in New Zealand from ultra-soft material. Designed to filter dust, pollen, and bacteria. Masks meet the American ASTM Level 2 standard. Single use only.
Built-in noise piece molds to face to fit most adult face shapes.
Soft and sturdy ear loops.
High filtration capacity.
Comfortable and breathable.

Comes in pack of 10.